Judge:
Jan Wilson
Founder and Owner,
RPW Design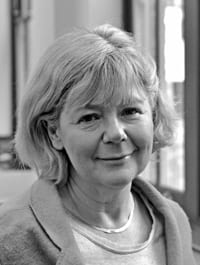 Judging for the Interior design Categories
Jan Wilson is renowned in the world of international design. Having left Australia in 1978 with a degree in architecture, Jan spent the intervening years working solely within the hotel design industry, predominantly at director level, before founding RPW design.
As the founder and owner of RPW Design she has been pivotal to the company's development. She is widely recognised as an innovative designer with a unique understanding of the operational and commercial issues fundamental to client satisfaction and the successful outcome of any design project. She continues to be 'hands on' in all aspects of RPW design and management. RPW Design has worked with some of the world's leading 5-star brands and operators, including Hyatt, Mandarin Oriental, JW Marriott, Kempinski, Fairmont Raffles, Ritz Carlton, Okura, Waldorf Astoria, and InterContinental Hotels Group. Jan continuous her close involvement in the company as its president giving her essential creative input into the design developments.
Our Judging Panel
The panel of judges for the International Property Awards is large and include judges from a variety of backgrounds and expertise. We have over 100 judges, divided up reviewing entries in all award categories. Each judge is allocated entries which match their areas of expertise.
Learn more about The judging Panel
The award & judging process
To enter the awards is easy, first step is to register using our online form.
Then it's a matter of completing and returning your entry packs, with your personal advisor on hand to help you at every step of the way.