Judge:
Gillian Wheatcroft
Head of PR & Marketing,
Janine Stone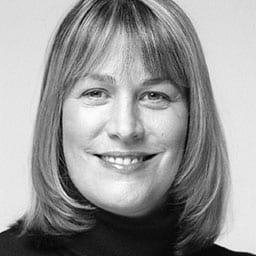 Judging for the Architecture Interior design Categories
With over 20 years PR and marketing experience drawn from the UK's blue chip retail arena and luxury brands. Her work has taken her into the world of fashion, luxury brands and interiors. She has worked with supermodels Christie Turlington, Claudia Schiffer and Linda Evangelista to set the marketing benchmark for Marks & Spencer in the early 1990's; developing a series of ground-breaking PR campaigns and working with some of the world's best photographers and leading stylists to shape the iconic high street brand's image for more than a decade.
Today Gillian is firmly established in the world of luxury property and interiors and heads up the PR and Marketing remit of one of the UK's leading architectural and interior design practices, Janine Stone. The firm has an enviable body of work concentrated in the luxury private residential sector and Janine Stone is a House & Garden Top100 Interior Designers.
Our Judging Panel
The panel of judges for the International Property Awards is large and include judges from a variety of backgrounds and expertise. We have over 100 judges, divided up reviewing entries in all award categories. Each judge is allocated entries which match their areas of expertise.
Learn more about The judging Panel
The award & judging process
To enter the awards is easy, first step is to register using our online form.
Then it's a matter of completing and returning your entry packs, with your personal advisor on hand to help you at every step of the way.