Judge:
Andrea Watson
Arts & lifestyle journalist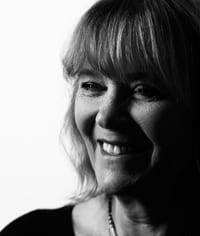 Judging for the Architecture Interior design Real estate Categories
Andrea Watson studied art and architecture at Sussex University and subsequently specialised in Islamic art, working for Sotheby's and later joining the editorial team at fine arts magazine Hali as deputy editor. In 2005 she became Property Editor for Express Newspapers and remained in this post for 10 years. She has written on all aspects of residential property development both in the UK and overseas property, including architecture and interiors, and travelled extensively visiting properties and sites. She now works as a freelance writer and photographer. She has two sons and lives in Surrey.
Our Judging Panel
The panel of judges for the International Property Awards is large and include judges from a variety of backgrounds and expertise. We have over 100 judges, divided up reviewing entries in all award categories. Each judge is allocated entries which match their areas of expertise.
Learn more about The judging Panel
The award & judging process
To enter the awards is easy, first step is to register using our online form.
Then it's a matter of completing and returning your entry packs, with your personal advisor on hand to help you at every step of the way.