Judge:
Sue Timney
Interior Designer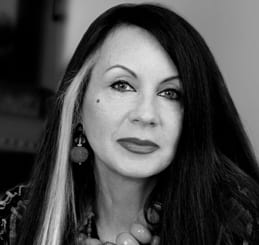 Judging for the Interior design Categories
Sue Timney is a designer who has worked in Britain, Europe and Japan for over 30 years creating interior projects celebrating her own brand of exotic classicism under the Timney Fowler and Sue Timney banners. She was made Visiting Professor and Honorary Fellow of the Royal College of Art in 2007 and is currently President of the British Institute of Interior Design.
In 2002, alongside Timney Fowler, the ST Interior and Graphics Consultancy was set up to tackle specialist residential, exhibition and branding projects. 2009 saw the beginning of her collaboration with The Rug Company, and her appointment as Trustee of The Laura Ashley Foundation. In 2010 she was appointed the Education Director of the British Institute of Interior Design (BIID) and a retrospective of Sue's work was shown at The Fashion and Textile Museum in London. Her design biography 'Making Marks' was also published in 2010 by Pointed Leaf Press in New York. In 2011 House of Fraser launched the Timney brand for home and fashion and her work was exhibited in the 'Postmodernism: Style & Subversion 1970-1990' exhibition at the Victoria & Albert Museum.
In 2012 she was commissioned by the V&A and Random House to design the cover of British Vintage Classics – with 6 other leading British designers. Her work was also featured in the Victoria & Albert Museum's exhibition 'British Design 1948-2012: Innovation in the Modern Age' and '175 years at the RCA' held at the Royal College of Art. Sue was elected President of the British Institute of Interior Design in June 2012 and is an interior design consultant for television.
Our Judging Panel
The panel of judges for the International Property Awards is large and include judges from a variety of backgrounds and expertise. We have over 100 judges, divided up reviewing entries in all award categories. Each judge is allocated entries which match their areas of expertise.
Learn more about The judging Panel
The award & judging process
To enter the awards is easy, first step is to register using our online form.
Then it's a matter of completing and returning your entry packs, with your personal advisor on hand to help you at every step of the way.