Judge:
Paul Tayler
Consultant Valuer/Advisory Consultant,
FRICS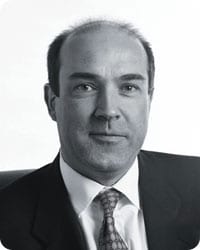 Judging for the Development Categories
Paul Tayler was vice chairman of the Residential faculty board of the Royal Institution of Chartered Surveyors (RICS) and chair of the Estate Agency group. He has more than 20 years of estate agency experience including being Central London Director variously with Savills, Sotheby's and Hampton's. He is recognized as a specialist in the highest value Belgravia, Mayfair, Kensington, and Chelsea markets and has acted on behalf of several of the main landowners here including the Grosvenor Estate, the Cadogan Estate, and the Crown Estate. Paul is a consultant valuer to amongst others the Grosvenor Estate and the Howard de Walden estate.
Our Judging Panel
The panel of judges for the International Property Awards is large and include judges from a variety of backgrounds and expertise. We have over 100 judges, divided up reviewing entries in all award categories. Each judge is allocated entries which match their areas of expertise.
Learn more about The judging Panel
The award & judging process
To enter the awards is easy, first step is to register using our online form.
Then it's a matter of completing and returning your entry packs, with your personal advisor on hand to help you at every step of the way.