Judge:
Jill Starley-Grainger
Editorial Director,
Inscribe Content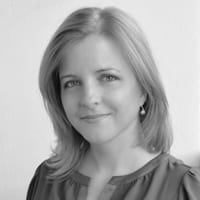 Judging for the Architecture Interior design Categories
Jill Starley-Grainger has been a journalist, editor and marketer for more than a decade, working on some of the UK's most well-known titles, including The Sunday Times Travel Magazine, The Guardian, Which? Travel and The Mail on Sunday. She has worked in marketing at award-winning architectural firms Gensler and HOK, and launched a website that reviewed the world's greenest luxury hotels.
Specialising in travel, tech, green technologies, copywriting and content strategy, Jill continues to work as a freelance writer and copywriter and blogs at www.jetsetjill.com. She is also editorial director of Inscribe Content (www.inscribecontent.com), a boutique content-marketing agency for the luxury travel industry.
Our Judging Panel
The panel of judges for the International Property Awards is large and include judges from a variety of backgrounds and expertise. We have over 100 judges, divided up reviewing entries in all award categories. Each judge is allocated entries which match their areas of expertise.
Learn more about The judging Panel
The award & judging process
To enter the awards is easy, first step is to register using our online form.
Then it's a matter of completing and returning your entry packs, with your personal advisor on hand to help you at every step of the way.