Judge:
Celia Sawyer
Founder & CEO
Celia Sawyer Luxury Interiors Architecture & Design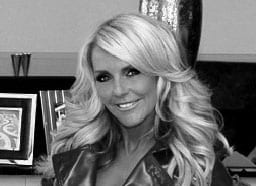 Judging for the Interior design Categories
Celia Sawyer is the founder of exclusive Mayfair interior design company, Celiasawyer.com, which boasts a portfolio across the globe. Celia has an extensive client base which includes world renowned sporting personalities, celebrities and entrepreneurs, to some of the most influential development companies. Her core design business takes on projects within the residential, commercial, aviation and hotel sectors.
Further to her successful interior design business, Celia Sawyer has an exciting Television career, first appearing on our screens as one of the best-known stars of Channel 4 series 'Four Rooms'. The show is going into its fifth season in 2016. Following on from the success of Four Rooms, Celia hosted a new prime-time, factual-entertainment show for BBC One, titled 'Your Home in Their Hands', which debuted in September 2014. Celia is frequently in mainstream press, alongside being a columnist for the MailOnline and Hello! magazine.
The unique attribute to Celia's business is that she can offer extensive PR and international coverage to design projects that desire exposure. Celia Sawyer Luxury Interiors works with highly-skilled craftsmen and artisans in the UK to ensure impeccable design meets quality and style; it is the company's attention to detail, customer service and 100% scheduling record that have made it a leading example of interior design within the industry.
Celia won the Women of Inspiration Awards in 2014 and continues to create luxury in the home for clients around the world.
Our Judging Panel
The panel of judges for the International Property Awards is large and include judges from a variety of backgrounds and expertise. We have over 100 judges, divided up reviewing entries in all award categories. Each judge is allocated entries which match their areas of expertise.
Learn more about The judging Panel
The award & judging process
To enter the awards is easy, first step is to register using our online form.
Then it's a matter of completing and returning your entry packs, with your personal advisor on hand to help you at every step of the way.