Judge:
Katherine O'shea
Associate,
Strategic Solutions – Coutts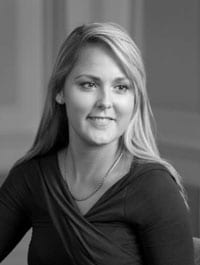 Judging for the Development Categories
Katherine is an associate in the Strategic Solutions team at Coutts. Its connections enable the team to identify innovative and attractive opportunities for clients who have increasingly diverse needs. Drawing on the extensive experience of its in-house specialists, introductions can be facilitated to a carefully selected network of third party providers.
The team specifically focuses on private equity, corporate finance and residential real estate. Katherine joined Coutts in 2010 and has been a part of the real estate team since its launch in early 2013.
She works with clients who are looking to buy or invest in residential property and manages the Coutts panel of residential buying agents. Katherine has an MSc in International Business and Finance and a first class honours degree in Business Studies. She also holds an Investment Advice Diploma and is currently studying an MSc in Real Estate. Originally from Co. Cork in Ireland, Katherine has lived in London for seven years. In her spare time, Katherine likes to travel and spend time with family in Ireland.
Our Judging Panel
The panel of judges for the International Property Awards is large and include judges from a variety of backgrounds and expertise. We have over 100 judges, divided up reviewing entries in all award categories. Each judge is allocated entries which match their areas of expertise.
Learn more about The judging Panel
The award & judging process
To enter the awards is easy, first step is to register using our online form.
Then it's a matter of completing and returning your entry packs, with your personal advisor on hand to help you at every step of the way.