Judge:
William McClintock
Chairman of the Guild of Property Professionals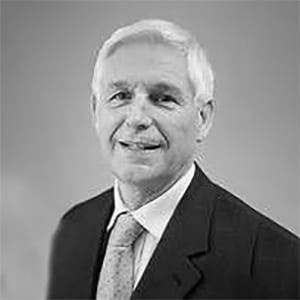 Judging for the Development Real estate Categories
William McClintock has been involved in estate agency for over 50 years. During this time, he has been Managing Director of Royal Life Estates South with a chain of 250 offices. He was also on the Board of Royal Life Estates from 1988-1992.
In 1992, William acquired a substantial shareholding in Cornerstone Estate Agencies (347 offices) when it was purchased from Abbey National plc. Having sold out in 1995, he joined Hamptons as International Development Director, with specific responsibility for sales and business generation in the markets of Hong Kong, Singapore and Malaysia.
William is a founder, director and current Chairman of The Guild of Property Professionals, an affinity group of about 800 estate agents offices across the UK dedicated to improving standards and marketing skills. It also has an upmarket brand of 230 UK and 85 overseas branches under the Fine and Country brand.
In 2003, William became the Chief Operating Officer of The Property Ombudsman for the UK and in 2003 was appointed Chairman, a post he held until December 2015. He has been involved in a number of start-up companies, usually linked to the property sector, and is also currently involved in building 140 residential units in Koh Samui, Thailand.
Our Judging Panel
The panel of judges for the International Property Awards is large and include judges from a variety of backgrounds and expertise. We have over 100 judges, divided up reviewing entries in all award categories. Each judge is allocated entries which match their areas of expertise.
Learn more about The judging Panel
The award & judging process
To enter the awards is easy, first step is to register using our online form.
Then it's a matter of completing and returning your entry packs, with your personal advisor on hand to help you at every step of the way.