Judge:
Gaohua Huang
Founder and Editor in Chief
DesiDaily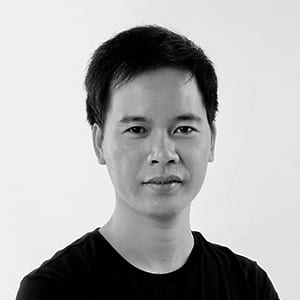 Judging for the Interior design Categories
After having been working as an interior designer for over 10 years, Gaohua Huang founded DesiDaily in 2013 and became its editor-in-chief. DesiDaily is China's most active Wechat Official Account in the design field, with the largest number of followers and views among all vertical Wechat design platforms. It boasts more than 1.3 million followers. So far, more than 100 articles published on the platform have captured 100,000+ views. In addition, it's China's first self-media that has established partnership with Milan Furniture Fair.
As an open platform, DesiDaily supports the growth of China's design community and has helped numerous designers both at home and abroad gain recognition in the market. With its support, lots of designers such as Li Xiang, Ann Yu, Huang Quan, Ray Wong, Zhang Jian, Fang Lei, Kyle Chan, Zhao Rui, Guo Jie, Wang Peng, Lin Qianyi and Chris Shao have been emerging as leading figures in China's design industry. With an international vision, DesiDaily also acts a bridge between international design firms and domestic real estate developers. It has helped multiple world-class design practices such as SCDA and Fran Silvestre Arquitectos to build cooperation with Chinese property development companies.
Our Judging Panel
The panel of judges for the International Property Awards is large and include judges from a variety of backgrounds and expertise. We have over 100 judges, divided up reviewing entries in all award categories. Each judge is allocated entries which match their areas of expertise.
Learn more about The judging Panel
The award & judging process
To enter the awards is easy, first step is to register using our online form.
Then it's a matter of completing and returning your entry packs, with your personal advisor on hand to help you at every step of the way.