Judge:
Nick Bentley
Creative Director,
Uniform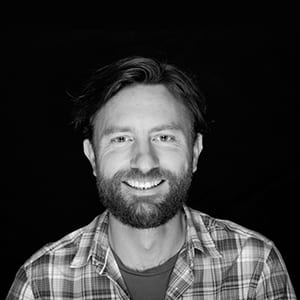 Judging for the Architecture Interior design Categories
Nick is a co-founder and creative director at Uniform – a multidisciplinary creative company with a strong focus on property and architecture.
His background lies in architectural visualisation production and he now leads the visualisation team. Balancing artistic creativity with a deep technical knowledge of the visualisation process, Nick has played a key part in securing Uniform's strong reputation among some of the world's leading architects, developing close relationships with practices such as Foster + Partners, Zaha Hadid Architects, Santiago Calatrava and Skidmore Owings and Merrill.
He holds a wealth of experience, leading Uniform's award-winning team on many complex, iconic, large scale projects across the globe, from New York and London to Russia, capturing the vision of architects and designers through CGI, film and VR. Nick is regularly asked to talk at events and conferences around the world about the creativity that sits behind Uniform's unique approach to its work.
Our Judging Panel
The panel of judges for the International Property Awards is large and include judges from a variety of backgrounds and expertise. We have over 100 judges, divided up reviewing entries in all award categories. Each judge is allocated entries which match their areas of expertise.
Learn more about The judging Panel
The award & judging process
To enter the awards is easy, first step is to register using our online form.
Then it's a matter of completing and returning your entry packs, with your personal advisor on hand to help you at every step of the way.