Judge:
Judith Baker
Travel writer and Editor,
Real Travel magazine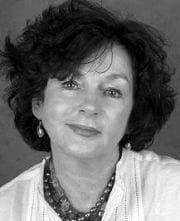 Judging for the Development Real estate Categories
Judith Baker is a Travel writer and Editor. She is currently Editor of Caribbean World magazine, Editor of The Caribbean Property Investor and in the past Editor of London Portrait magazine and several in flight titles. She has specialized in writing articles about the Caribbean region for The Sunday Telegraph, Square Mile magazine, City AM, CNN Traveller, Cruise International and travel trade publications.
Our Judging Panel
The panel of judges for the International Property Awards is large and include judges from a variety of backgrounds and expertise. We have over 100 judges, divided up reviewing entries in all award categories. Each judge is allocated entries which match their areas of expertise.
Learn more about The judging Panel
The award & judging process
To enter the awards is easy, first step is to register using our online form.
Then it's a matter of completing and returning your entry packs, with your personal advisor on hand to help you at every step of the way.