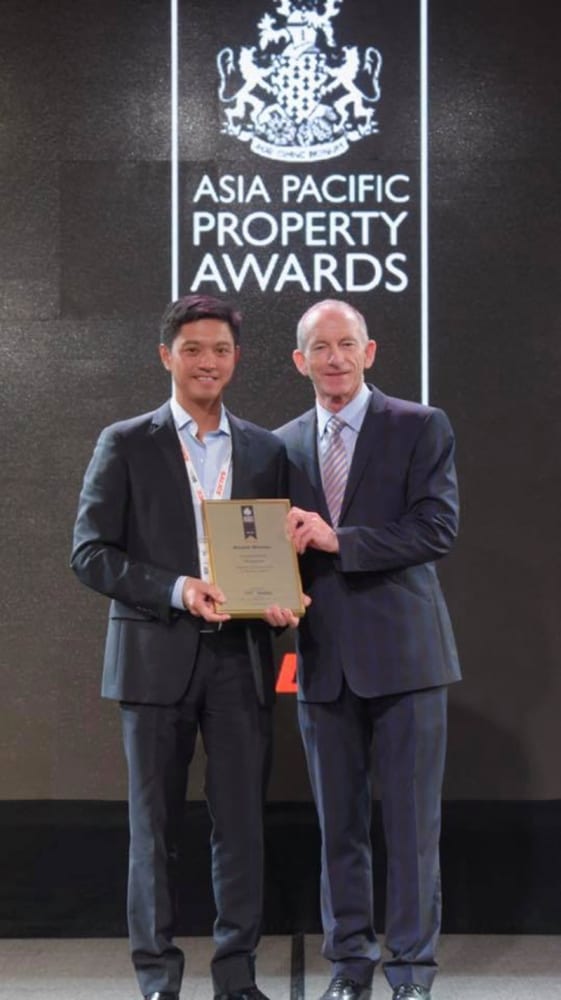 Source:
THE SeaWind condominium project of Damosa Land, Inc. (DLI) has been awarded the Asia Pacific Property Awards – the project's first international award.
The six-tower condo project, which is the first vertical residential project of DLI, is located at Km. 11, Sasa Davao City and has already turned over the Tower 1 to its buyers and has already welcomed the first set of residents. The Tower 2 has also been completed. Towers 3 and 4 are now being constructed as well, to be followed by Towers 5 and 6.
"I would attribute Damosa Land's success to its focus on quality, detail, and going above and beyond. All of this, while staying true to its vision of helping to uplift the lives of people in Mindanao. At Damosa Land, we have commitment to our community to deliver what we promise," said DLI vice president Ricardo Floirendo Lagdameo in an online interview.
Lagdameo added the Asia Pacific Property Awards, given annually, is given to commercial and residential real estate projects and real estate professionals. They are judged by a group of internationally-acclaimed industry professionals.
He said they are hopeful that the receipt of the award will put the SeaWind project in an even more positive light. He added they value how their projects went through a judging process. He hopes the community will see this award as a "stamp of approval."
Having previously won other major awards such as the Philippine Property Awards last year, Lagdameo believes it had helped putting Damosa Land and SeaWind condominium project at par with the other large real estate property developers. Awards like this, he said, will further fuel their team to work harder as they also see now that their hard work is paying off.
Aside from Damosa Land, other awardees from the Philippines include Ayala Land and Filinvest.
"Dabawenyos can expect SeaWind to be completed in time and with the utmost care and attention given to the project. We have completed 2 out of 6 six buildings to date, are constructing 2 more buildings, and have welcomed our first set of resident to the community. This is the first major residential projects of its kind in Sasa, Davao City. We also look forward to seeing the area transform into Davao's next best residential destination," Lagdameo said.
As of March this year, the condominium project is already 98 percent sold with majority of the buyers being young professionals aging from 25 to 45 years old. Lagdameo earlier said they are prioritizing selling to buyers from Mindanao, particularly in Davao Region. There are also a good number of Overseas Filipino Workers buying units.