As part of ME Developments' strategy to deliver £400m of new homes over the next 36 months, the UK residential developer has announced the formation of an Advisory Board and the appointment of Bashir Ahmad, CEO of Halkin Investments as Non-Executive Chairman. The Advisory Board has been constituted with His Excellency Shaukat Aziz – former Global CEO Of Private Banking Citi Bank and former Prime Minister of Pakistan, and Lord Norman Lamont – former UK Chancellor of the Exchequer.
Surrey-based ME Developments has plans to expand across the Home Counties and outskirts of London, benefitting from a buoyant residential property market. This market activity has increased the availability of innovative funding from institutions and international investors who recognise the opportunity in the UK's residential property sector and the company has plans to build over 1,000 houses and apartments over the next three years. ME Developments is a vertically integrated developer with in-house construction, planning and design teams and its own chain of estate agencies, all of whom will facilitate the expansion plans.
As part of the company's plans, it has formed a separate division, 'ME City', seeking to embark on a series of 200+ unit urban regeneration schemes working in tandem with landowners, shopping centre operators and local authorities. ME City will embark on a plan to revive and bring life back to high streets by combining commercial, residential, and leisure uses.
Simon Marshall, Co-founder and CEO of ME Developments commented…
"I am delighted His Excellency and Lord Lamont have joined us on our advisory board and that Bashir has accepted the role of Non-Executive Chairman of the board. As we expand, their experience and guidance will be fundamental to our success and help us achieve our 1,000 homes in 36 months target. Beyond that, we are committed to making ME Developments one of the UK's leading residential developers contributing positively to the UK economy and creating jobs.
Gerry Waters, Co-founder and COO of ME Developments, commented…
"We continue to build high quality homes across London and the Home Counties that meet the demands of expanding families and the demographic shifts brought on by Covid-19. With considerable opportunities ahead of us to build even more homes, we are delighted to now be working with an Advisory Board of such esteemed individuals who, along with Bashir, can ensure we achieve our aspirations and beyond".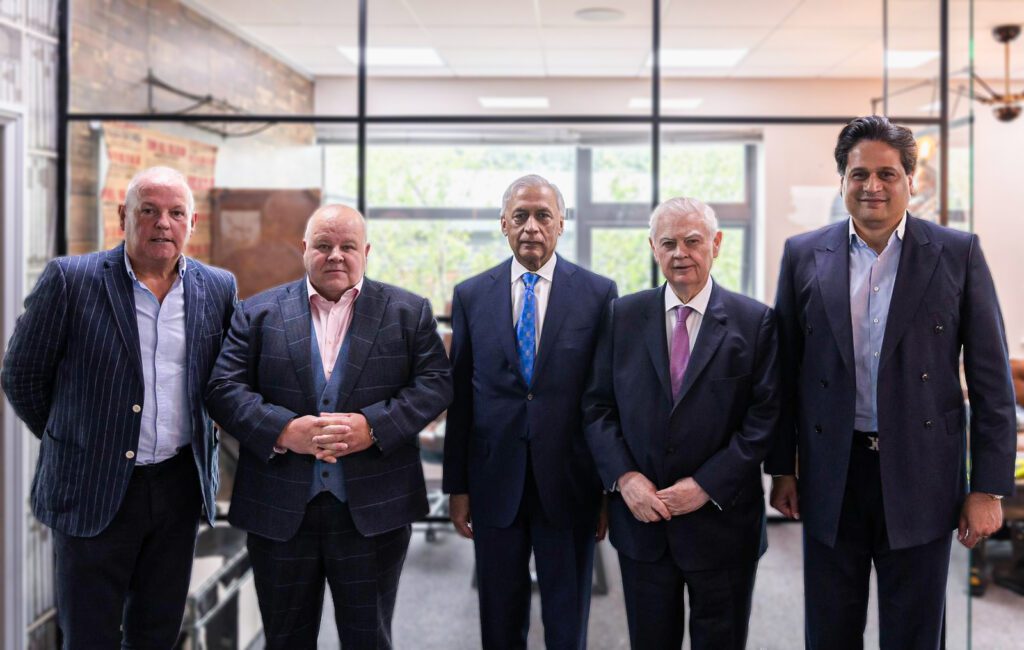 www.medevelopments.me