The past 18 months have been testing for many, with COVID-19 forcing us all to adapt in this new, unchartered territory. Despite these challenging conditions, Chancellors Estate Agents have continued to thrive, with not one but 6 UK Property Awards won in 2020, with record breaking figures and multiple new branch openings during the period. Chancellors Thame opened in October 2020, becoming the 16th branch in the Oxfordshire region. The new opening increased Chancellors' coverage of both Oxfordshire and Buckinghamshire.
The second new branch launched in April 2021 was Chancellors Fleet the company's first office in the Hampshire region.
With a strong presence already established in the surrounding counties of Surrey and Berkshire, the new team was best placed to make an impact on the Fleet market. In just 4 months Chancellors Fleet has made its mark on the town, with the branch becoming market leader in the area.
Two of Chancellors' already very successful branches, Camberley and Botley, have also moved to new premises this year with the teams outgrowing their previous offices. The Botley branch is now located at the new West Way development, with even more footfall and other successful businesses located nearby. The Camberley branch is now prominently located on the corner of the High Street, with a double fronted office providing Chancellors with even more space to display their fantastic properties.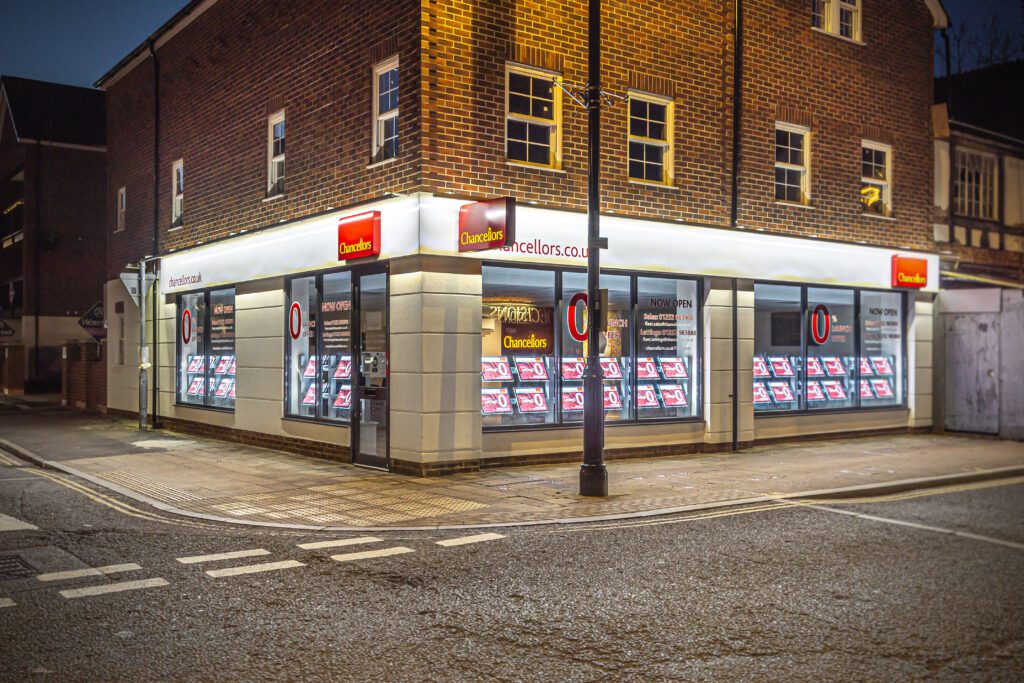 To round up what has been a very successful period for Chancellors, so far in 2021 they've also achieved 99% of the agreed asking price (on average) for properties that have been sold*, despite the variety of disruptions and uncertainty faced. It doesn't stop there though – 85% of properties Chancellors have sold achieved a record price within their postcode too**.
*Chancellors data taken between 01/01/2021 – 30/06/2021
***Data based on an average taken from sales agreed in the pipeline as of 08/07/2021 Internal Data.
Chancellors Group of Estate Agents Ltd
www.chancellors.co.uk