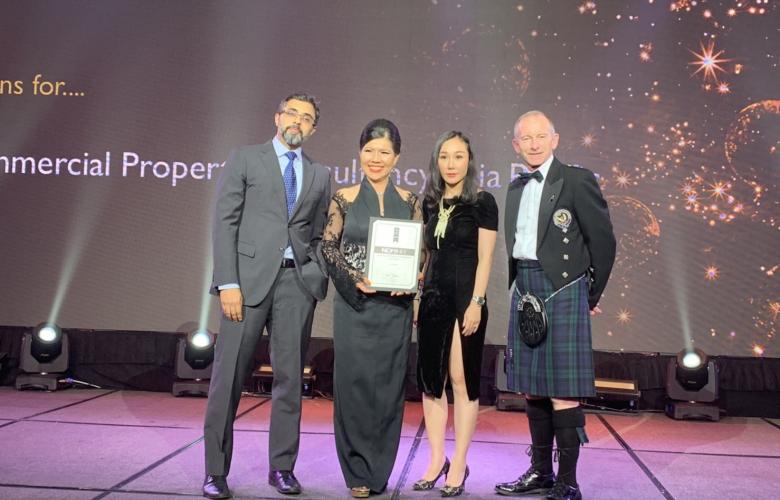 JLL was recognised with 17 awards at the 2019 International Property Awards, Asia Pacific, held in Bangkok on 15 May 2019.
The real estate consultancy achieved notable success with Vietnam, Hong Kong, Japan, India and Indonesia winning Best Property Consultancy in the prestigious five-star categories. Australia and China bagged five-star awards in Best Property Consultancy Website, while Thailand received five-star ratings in Best Commercial Property Consultancy and Best Commercial Real Estate Consultancy. In addition, Malaysia scored five stars in Best Real Estate Agency for the third consecutive year.
"It's an honour to be recognised by the International Property Awards and I'm immensely proud of our JLL teams in Asia Pacific. This achievement speaks volumes about the excellent work they do across the region," says Anthony Couse, CEO, JLL Asia Pacific. "We're thankful for our clients and partners as this wouldn't have been possible without their support. Now, we're more motivated than ever to reimagine the world of real estate and deliver innovative solutions to our clients."
Stephen Wyatt, Country Head of JLL Vietnam said "Winning the Best Property Consultancy award is a fantastic achievement for JLL Vietnam. Our teams are passionate and dedicated to providing exceptional results for our clients. We strive to deliver real estate services with the highest levels of professionalism and provide innovate solutions using the latest technology platforms. We would like to thank all our clients and partners and we look forward to another successful year ahead."
Now in their 27th year, the International Property Awards Asia Pacific celebrate the highest levels of achievement by companies operating in all sectors of the property industry. The event gathers the top players in real estate, architecture and interior design from 25 countries and recognises success in both commercial and residential categories. Entries are judged by an independent panel of 80 industry experts, based on design, quality, service, innovation, originality and commitment to sustainability.
JLL Five-Star Awards 2019
• Best Property Consultancy Vietnam
• Best Property Consultancy Hong Kong
• Best Property Consultancy Japan
• Best Property Consultancy India
• Best Property Consultancy Indonesia
• Best Real Estate Agency (Single Office) Malaysia
• Best Commercial Property Consultancy Thailand
• Best Commercial Real Estate Consultancy Thailand
• Best Property Consultancy Website Australia
• Best Property Consultancy Website China
JLL Award Winners 2019
• Property Consultancy China
• Property Consultancy Philippines
• Property Consultancy Singapore
• Property Consultancy South Korea
• Property Consultancy Thailand
• Property Consultancy Malaysia
• Property Consultancy Australia
Source: