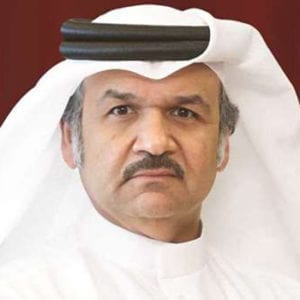 United Development Company (UDC) has received the "Best Mixed-Use Development Award" for The Pearl-Qatar and the "Commercial High-Rise Development Award" for the UDC Tower during the Arabian Property Awards 2019-2020.
UDC executive director, commercial, Abdulrahman al-Ibrahim received the two awards during a ceremony held recently at the Marriott Hotel Grosvenor Square in London.
UDC president and CEO Ibrahim Jassim al-Othman, who is also member of the board, said, "The two awards reflect the soundness of UDC's long-term strategies in developing real estate projects that are distinguished for their quality and innovation, evident by the regional and international awards year after year.
"These two awards demonstrate UDC's outstanding successful journey in identifying and investing in premium real estate development projects that contribute to the growth of the real estate sector, provide unrivalled services to the customers and fall in line with the highest international standards to optimise the returns of the shareholders and the investors alike".
The "Best Mixed-Use Development Award" is The Pearl-Qatar's second award in less than two years. The island was also chosen as the "Best Mixed-Use Development" at the Arabian Property Awards 2018-2019, while UDC was named the "Best Real Estate Development Company in Qatar" in 2018 by the London-based International Finance magazine.
The "Commercial High-Rise Development Award" is a testament to UDC's adoption of the highest quality standards and its commitment to excellence in the development of the highest quality commercial office spaces in UDC Tower situated at the entrance to The Pearl-Qatar and is one of the tallest structures on the island.
The 42-storey tower has been developed primarily to provide the best possible working environment with the first-class facilities, making the tower the location of choice for many businesses.
The awards celebrate the achievements of companies operating in all sectors of the property and real estate industry, where participants are grouped by region, including Africa, Asia, Europe, and the US.
UDC said the two awards reflect its leading position ahead of hundreds of firms across 48 real estate categories, including residential and commercial properties that had been carefully appraised by a panel of 80 international experts led by three members of the UK's House of Lords. The awards' evaluation is based on criteria, such as design, quality, services, innovation, and commitment to sustainability.
UDC, the master developer of The Pearl-Qatar and Gewan Islands, is a leading Qatari public shareholding company with a mission to identify and invest in long-term projects contributing to Qatar's growth and providing good shareholder value.
UDC activities cover a multitude of vital investment sectors, including real estate development, property management, infrastructure and utilities, maritime, and hospitality-related businesses.