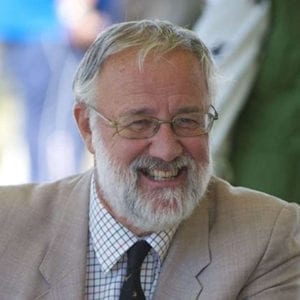 Symonds & Sampson have just celebrated 160 years in business and for most of that time have been the leading firm of chartered surveyors and auctioneers in the region. They have won many awards over the years for their estate and lettings departments as well as numerous accolades for their unique annual magazine 'Country Matters'. This time it is for an unsung department.
Senior partner Andrew Robinson says "The general public know us for our higher profile work and see our many for sale and to let boards all over the region. Many will have been to one of our auctions whether it is on a farm selling live and deadstock or a collective sale of property. Few of these people will know about the other work that we do.
We have a number of Chartered Surveyors advising on all property related matters; our development and planning department has grown substantially and we are achieving planning permissions for sites for single and multiple sites in five counties. Our architects and building surveyors work closely with all our offices especially on some of the estates we manage and we are constantly advising both landlords and tenants on all aspects of their farms.
We spend a lot of time valuing property especially for banks and other lending institutions as well as for inheritance and capital gains tax purposes and matrimonial disputes.
A lot of our time is spent with the agricultural community and our regular advice on BPS, compensation for water and electricity companies crossing farmland as well as general advice on succession stands us apart from other firms.
Winning the prize from a highly respected panel of judges at the International Property Awards as the Best Property Consultant Dorset, therefore, is a great achievement.
I congratulate our dedicated and hardworking staff and see this award as being very well deserved".
To find out how Symonds & Sampson can advise you please telephone any of their offices throughout Dorset, Devon, Somerset, Wiltshire and Hampshire.
Source: