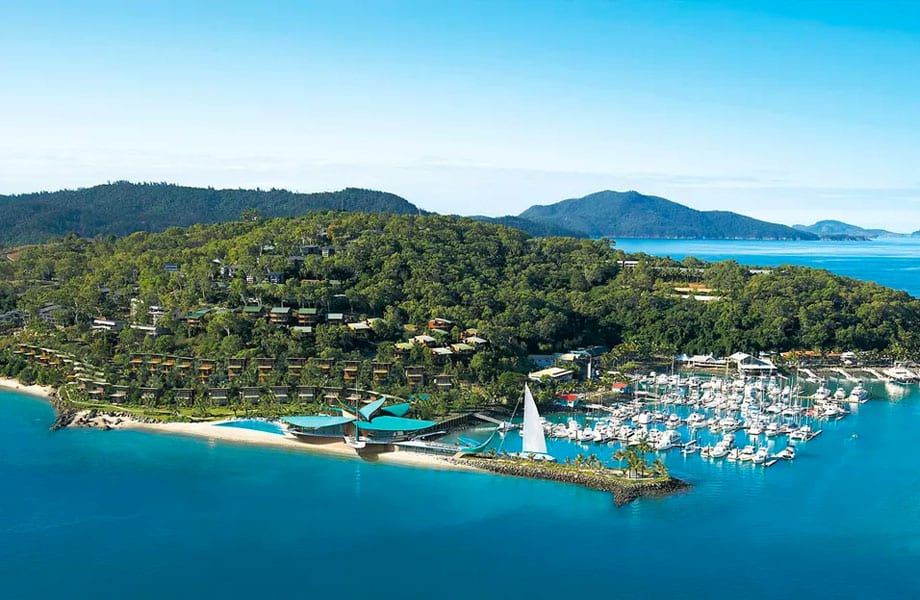 This year marks Brand & Co's 20th anniversary in strategic branding and design for luxury brands, prestige real estate and premium lifestyle brands.
Having earned a reputation for connecting brands to people through memorable and emotional creative and brand experiences at every touchpoint, the boutique creative agency has recently won the Asia Pacific award in the "Best Marketing Development" category at the prestigious International Property Awards.
The agency was the only Australian creative agency to be awarded five stars for its brand development designs of the master-planned community, One Sydney Park.
Brand & Co founder and managing director Anthony Moulton said the key to their success was effective strategic-driven branding.
"It has been the foundation for all of our work across all industries. It's our competitive advantage," he said.

"We believe that strategy and creativity go hand in hand, luxury is in the details. We are passionate about working with premium brands and we also know how to elevate aspiring brands."
They have built a strong track record for delivering local and international projects for the ultra-high-net-worth market.
From collaborating with the creators of the finest global luxury brands such as LVMH (Louis Vuitton Moet Hennessy) to partnering with some of Asia Pacific's most respected companies from world-leading interior designers to architects and artists – the depth of work across the 20 years has been broad.
Clients have included landmark destinations such as Hamilton Island, iconic tourism groups such as the Intercontinental & Accor Hotels as well as leading property giants including Mirvac and Lendlease.
"Diversity fuels our creativity," Moulton said.

"We are results driven. We understand business goals and our creative direction is focussed on specific business objectives and ultimately growth for our clients."
More than just branding and marketing of high end residential, commercial and retail property projects over the past 20 years Brand & Co has also worked with:
• Private equity companies including family owned businesses such as Davids Holdings, The Packer, Bajle & Oatley Family.
• Major companies and investment houses: AMP Capital, MST Capital, Investec Bank, Northcape Capital, Macquarie Bank and Rio Tinto.
• Property and development: ARA International, AMP Capital, Mirvac, Centuria, Crownland, Grosvenor, Stamford, Investa, Colliers, CBRE, Savills and Jones Lang La Salle.
• Global luxury lifestyle brands: Vinery Stud, Crown Casino, Great Barrier Reef Yacht Club, Puma and The Stamford Group.
• Consumer, FMCG & retail companies: Coca Cola, Qantas, AFL, CIT Travel, Levi's, Red Bull & Ferrero Roche.
"We understand the shift in consumer expectations for luxury and premium lifestyle brands and are able to seamlessly reposition brands to meet these changing demands," Moulton added.
"Our expertise and experience keep brands at the forefront of emerging trends."
As part of their 20 year celebrations, they are looking to the future to build upon their core capabilities, expand their global network and drive successful business outcomes for their clients.
Recent new projects include a luxury 500-key sustainable Scandinavian hotel in Ha Long Bay Vietnam working alongside global renowned OEO interior architects in Copenhagen, a 6-Star luxury resort and villas in Lombok, as well as 75 ultra-high end residences in Hong Kong.
At a gala awards dinner in Bangkok last week, the agency was shortlisted down to the final three entrants to win "Best Marketing Development" for the entire Asia-Pacific region among 76 countries competing.
Brand & Co will now proceed to the international level of the program, competing against other equally successful companies from Europe, the UK, Africa, Canada, the USA, Central and South America, the Caribbean and Arabia to determine the world's best in each category.
Moulton said it is tremendously rewarding to be recognised on the international level among the world's best in the property industry and that our designs have shone on the international stage.
The awards program has attracted the crème de la crème of the international property industry with one global winner in each category will be announced at the final awards ceremony being held at the Savoy Hotel in London this December, where Brand & Co will be in the running for the "Global Best Marketing Development" Award.
Source: