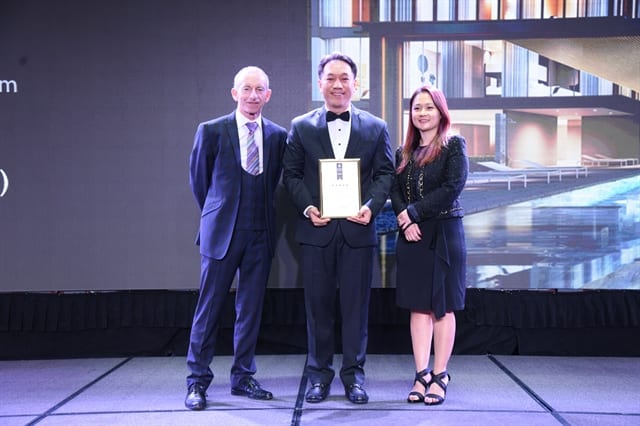 HCM CITY — The Galleria Residences (the first phase of The Metropole Thủ Thiêm) developed by SonKim Land has won "Residential High-rise Architecture Vietnam" and "Best Apartment/Condominium Vietnam" awards at the Asia Pacific Property Awards 2019.
The project was also nominated in the Best Apartment/Condominium Asia Pacific category in the International Property Awards to be held in London in December.
Located in the centre of the Thủ Thiêm New Urban Area, the Galleria Residences project includes three towers with 12 stories and 456 units.
The three towers are named after well-known art museums from around the world: Hermitage from Russia, Louvre from France and Prado from Spain, which will define the artful concept of each tower's interior design. Both the grand public and private lobbies will be decorated with famous art collections.
The project's facilities includes gardens filled with sculptures, river-view swimming pools, an outdoor Jacuzzi pool, floating massage pavilion, sun bathing deck, kids' water park, parenting area adjacent to outdoor kids' playground, BBQ garden and poolside gymnasium, Michelin starred-chef restaurants, luxury lounge and café, and premium flagship stores.
"The Galleria Residences is the outstanding part of the Metropole Thủ Thiêm, the highlight of our luxury strategy. SonKim Land set up a strategic partnership with outstanding international partners who were dedicated to create The Galleria Residences a great success. The project promises to become a world of arts in every detail, bringing the luxurious comfort and convenience of a high-end lifestyle to our customers," Andy Han Suk Jung, CEO of SonKim Land, said.
The Asia Pacific Property Awards, part of the International Property Awards, celebrates the highest levels of achievement by companies operating in all sectors of the property and real estate industry. — VNS