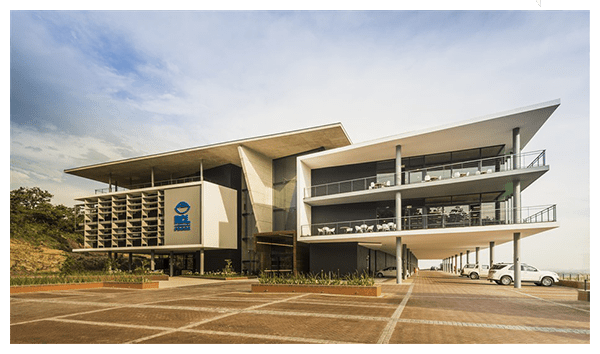 EPL Novospace attended the International Property Awards in Dubai last year where they won the award for Best Office Interior for South Africa in the Africa & Asia property awards for the RCL Food head office project.With this award they were entered as a finalist into the International Property Awards held at the Savoy Hotel in London in December. They are extremely privileged to announce that they won the award for the Best Office Interior in Africa, and then later that evening, won for the Best International Office Interior, beating some amazing competition from around the world in the process. Entrants were from abound the globe including Europe, UK, America, Asia, Australia and beyond.
It was an amazing journey with an amazing client," say EPL Novospace. "Thank you to RCL Foods, JT Ross, EPA and the rest of the professional team for the support. The result is a world class building for a world class client."
Providing full turnkey solutions, EPL Novospace is a South Africa-based interior architecture firm creating inspirational designs for a range of clients across multiple sectors.
RCL Foods is the result of a merger between five individual companies, requiring a four-level office building with a work environment focused on people. The intent was to foster a sense of unity and energy, with creative spaces and the opportunity to generate chance interactions.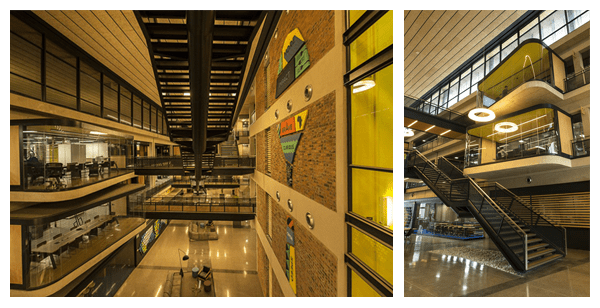 After extensive research into the needs of the client, Novospace presented a number of overall style concepts, with the ultimate decision going to 'Funky Raw'. Internal finishes were chosen to contrast against the white and charcoal exterior of the building, incorporating raw exposed brick, concrete, polished cementitious floors, rough sawn timber and an array of steel elements.
A subtle approach is taken to link the interior with the nature of RCL Foods' business – the occasional table supported by cutlery-shaped legs is a whimsical touch. Specific facilities needed for the project included test and development kitchens, a public food shop, cafés and a skybar. These were integrated around a dramatic central atrium to encourage collaborative working practices.
The ultimate result of Novospace's work is a truly African working environment – one that departs from the familiar sameness of competing companies to create its own bespoke industrial aesthetic and identity.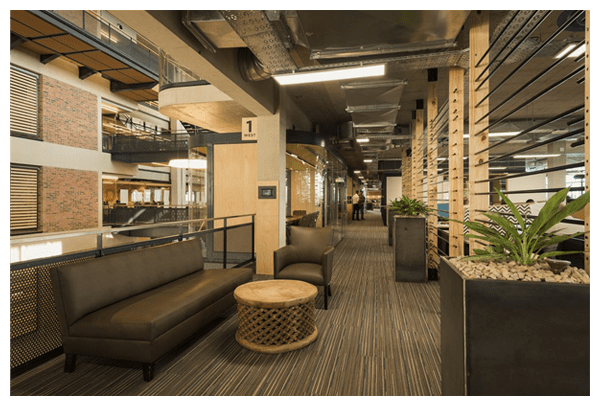 Source: http://africanism.net