Istanbul Medipol University Faculty of Fine Arts Design and Architecture Lecturer, Master Feza Koca, received awards at the 'International Real Estate Awards' night.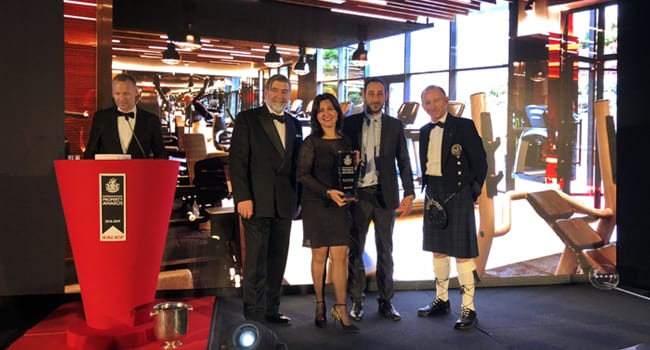 The International Property Awards, which have been described as the Oscar of the world, were found for the 22nd time. Istanbul Medipol University Fine Arts Faculty of Design and Architecture Lecturer Feza Koca received 4 awards at the award ceremony held in London.
Husband first in Europe and then internationally in the 'Mixed Use in the Inner Area' and 'Best Mixed Use in the Interior' categories. The husband, 'BJK No: 1903 Mehmet Üstünkaya Facilities Project' with the first prize, while the United Kingdom Member of Parliament Rt.Hon. He took it from John Thurso's hand.
translated by google translate
Source: