Turkish real estate developers returned with the award from the European Property Awards, which is the European leg of the International Property Awards 2018, which aims to introduce real estate companies around the world.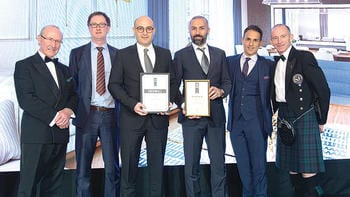 Meydan Istanbul Shopping Center in Ümraniye, Istanbul won 3 awards in the European Property Awards 2018 competition. Meydan Istanbul Shopping Center received the "Best of Europe alan awards in Europe's Best Architecture, Europe's Best Developed Shopping Center and Bathroom Design in the retail sector. Retail Development and Bathroom design in the '5 star' who owns the award Square in Istanbul, won the right to represent Turkey in the international league.
Mesa, Artas, Kantur-Aktas partnership, which was held in Halkali, Istanbul, was awarded 6 awards. The awards were listed as Europe's Best Housing Project, Europe's Best Mixed Project, Europe's Best Entertainment Park and Europe's Best Amusement Park Architecture. Awarded in four categories, Tema Istanbul received two more special awards from the European Real Estate Awards jury.
Cathay Group's Nivo Istanbul project was awarded in 3 categories. Press Nivo Express project in Istanbul, Turkey's best mixed project, awarded the best office project in Turkey and Turkey's best residential project category. Oral Architecture, Demirkoy district of Kırklareli, unless they are designed for Green Village 'village in Turkey with Mihalangoz Evleri'proje Best Residential Real Estate Development Project was seen as worth the reward. The awards were received by the partners of Oral Architects, Architect Kerem Oral and Emre Oral.
Source: