Lancaster design studio Factored is celebrating as their website for Royal Westmoreland Barbados was named Developer Website of the year at the USA & Americas Property Awards, held in Toronto, Canada.
Judged by an independent panel of 80 industry experts, the prestigious awards saw the luxury £75m resort of Royal Westmoreland compete against well respected property brands operating across North and South America.
The independent design studio collaborated with the team at Royal Westmoreland to overhaul the website with bespoke design and development to create a smoother customer journey, increasing holiday sales and conversion to property ownership.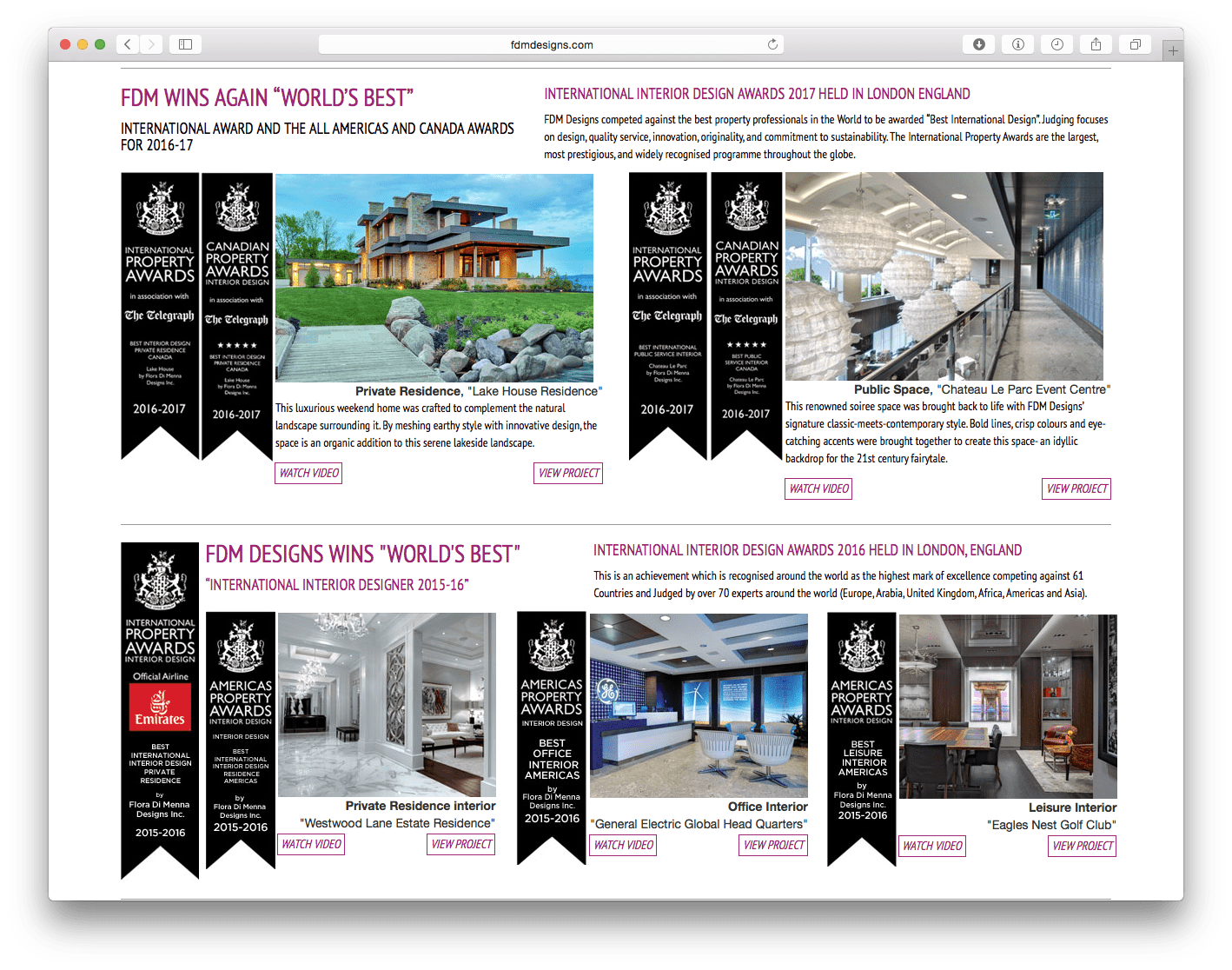 Daniel Wallace, creative director at Factored said "We're delighted that our work for Royal Westmoreland has been recognised by such a well-respected industry body. Our goals were to improve the design, increase conversions and create a user-friendly browsing experience using our unified design system."
"It was a pleasure to work with the Royal Westmoreland team to create a bespoke solution that accurately represents their products and brand. The resort now has a website that showcases their impressive property portfolio in one of the world's most incredible locations."
Jordan Scott, head of marketing at Royal Westmoreland commented "We're thrilled to win the award in recognition of our new website. Over the past 6 months, we've seen a record number of visitors to the site and goal conversion increase by 8% thanks to a faster experience as load time is now 62% faster than our previous site. It's been a fantastic project to lead and great to work with the team at Factored."
Factored's design and development of the Royal Westmoreland website forms part of a larger rebrand of the resort to sharpen the visual identity.
Following the win, Royal Westmoreland is automatically entered into the larger International Property Awards, culminating in a glittering awards ceremony, held at the Savoy Hotel, London, on 3 December 2018.
Source: