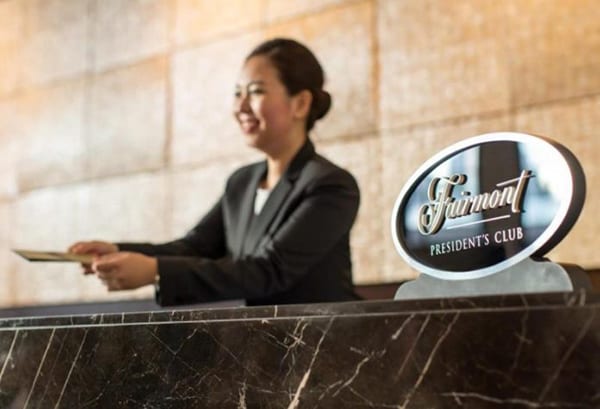 In English:
JAKARTA, Bisniswisata.co.id: Fairmont Hotel Jakarta won four awards at International Hotel Awards 2018, among them Best Luxury Hotel in Indonesia (Best Luxury Hotel in Indonesia).
Located in Senayan Square's prestigious area, Fairmont Jakarta provides guests with a luxurious comfort. The hotel features 308 rooms and suites, 108 Sky Suites, 10 restaurants, bars and lounges and easy connectivity to the city's best spots. Thus the written statement received Bisniswisata.co.id, Sunday (27/2/2018).
In the Best Hotel Marketing category, Fairmont Jakarta succeeded in winning "Best Hotel Marketing in Indonesia and Best Hotel Marketing in Asia Pacific. This achievement was achieved as Fairmont Jakarta has been actively holding several prestigious events in Jakarta.
Not only won at Best Luxury Hotel and Best Marketing Hotel, Fairmont Jakarta also received the International Five-Star Hotel Standard award. International Hotel Awards is an international 5 star hotel standard that provides 5 star international award.
Its global competition determines the best hotels and hospitality companies in the world. This award was developed to identify, highlight and reward excellence across the global hospitality industry in various fields.
In addition to categories for some hotel types and special categories by hotel size, there are also categories for the best hotel architecture, construction, interior design, marketing, and website. ([email protected])