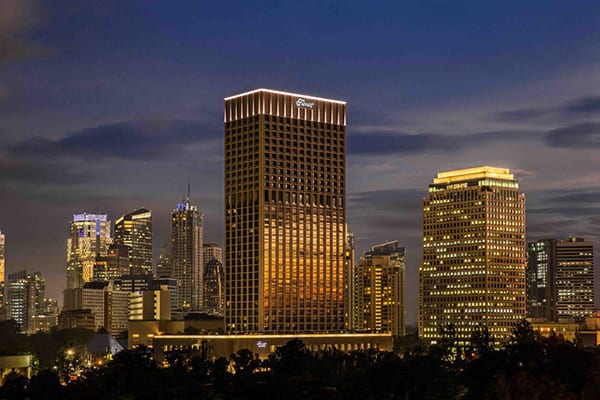 Fairmont Jakarta has won four prestigious awards at the International Hotel Awards 2018 which was held in Bangkok last month. The property which is located in Senayan Square, was granted the title of Best Luxury Hotel in Indonesia.
The Fairmont Jakarta offers 308 rooms and suites (there are 108 Sky Suites) as well as 10 distinctive restaurants, bars and lounge as well as connectivity that brings the best of the city to your doorstep. Two Best Hotel Marketing awards were won by Fairmont Jakarta, both for Indonesia and Asia Pacific. Within the past few months, Fairmont Jakarta held various prestigious events that were the talk of the town. In September 2017, the Hotel had its first series of "When Jakarta Meets London", collaborating with its sister hotel, The Savoy, in London by flying in their executive chef, pastry chef and mixologist. The event showcased different offerings on each night within a week, from British Afternoon Tea, cocktail night, 'Be A Bond Girl' party to a British gastronomic experience. The event was in partnership with luxury brands like Bentley, Jaguar, The Time Place, and Prestige Indonesia magazine. When Jakarta Meets London was the kick off for future destination events, as the Hotel will be throwing "When Jakarta Meets the USA" in late 2018.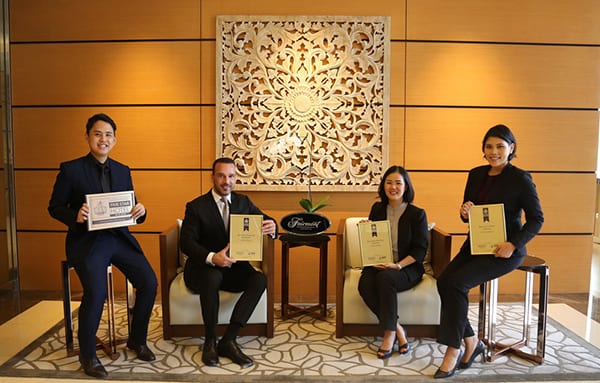 Closing the year of 2017, Fairmont Jakarta collaborated with BVLGARI by having a BVLGARI-themed Christmas Tree that was showcased to the guests at a Christmas Tree Lighting ceremony at the Main Lobby. Part of the festivities was also the partnership with Indonesian celebrity chef, Farah Quinn, who contributed her creations to the Hotel's Christmas Afternoon Tea. The Hotel continued its partnership with BVLGARI in March 2018 when Peacock Lounge launched its "Forever Love" Afternoon Tea, inspired by the latest collection of BVLGARI.