TV 'Dragon' Duncan Bannatyne's Portuguese property scheme, Apple Tree Lane, has received a prestigious international award.
Apple Tree Lane was named as 'Best Residential Development Portugal' at the 2017-18 European Property Awards. The judging panel for the Property Awards is composed of experts and experienced members across a wide range of disciplines and property-related specialties. It is chaired by the Earl of Liverpool, Chairman and Director of The Rutland Group Limited.
A serial entrepreneur and philanthropist, Duncan embarked on property development in 2016. The former BBC TV 'Dragon' made a substantial European investment and established the new venture to renovate and develop properties in the Algarve.
Bannatyne, who is chairman of UK health club chain the Bannatyne Group, and his business partner British ex-pat Chris White of Ideal Homes Portugal, discovered an abandoned plot of land in Almancil, recognised its potential and began the transformation of Apple Tree Lane.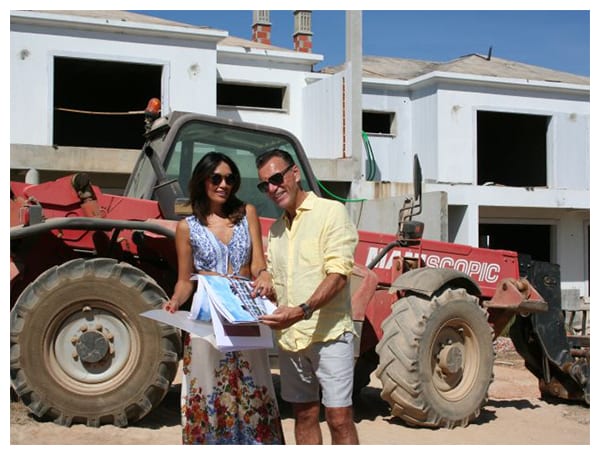 The Apple Tree Lane project is comprised of five linked villas within a private cul-de-sac. Landscaped gardens surround the properties, including a shared pool and lounging area for residents. The last available unit sold in July 2017, successfully completing the mission it set out to achieve for both its investors and for the regeneration of the region.
Duncan Bannatyne said: "The project was half-built then abandoned during the recession which hit Portugal pretty badly. However, in my opinion property prices in the Algarve are below their true value and will rise quickly over the next few years."
He added: "I invested at a time these properties are still within reach of Brits, and other nationalities, with an appetite for a place in the sun and an understanding of the need to buy at the right price and the right time.
"The success of Apple Tree Lane proved me right and the award is the icing on the cake."