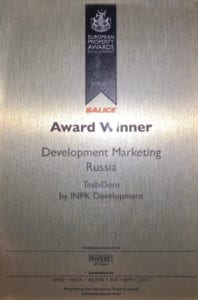 On October 25, the ceremony of awarding the winners of the European segment of the International Property Awards was held in the reception hall of the Royal Lancaster Center.
About 100 awards were presented in categories – interior design, architecture, development and marketing. Representatives of the leading European countries of Germany, France, Spain, Montenegro, and Russia climbed onto the stage, where representatives of the English establishment and nobility presented heavy diplomas engraved with metal. In truth, the rewards are very thoroughly in English.
One of those who came on the scene was Timur Zakharchenko – Sales Director of INPK Development . For the first time in 26 years, the award was presented to a representative of the Rostov region.
Rostov citizens are the only representatives of Russia who received an award for marketing a residential property this year. Awards awarded advertising campaign TeslaDom . The first innovative home in the economy segment in the Rostov region will be the only one in Russia, the robot concierge.
In addition to Rostov, Kazan, Moscow, and St. Petersburg were represented at the awards in the European segment.
The moment of awarding the representative to Rostov was especially remembered by all those present. According to the existing regulations, the dress code allows only three elements – either a tuxedo, or a kilt, or national clothes.
Timur Zakharchenko received a prize in the Cossack right – Cherkessk, a hood, a hat and a dagger, which is an integral part of the traditional costume. Representatives of the Kuban Cossack Army provided invaluable service in bringing cold weapons across the Timur border . After such a bright appearance from the stage, a separate toast was made for Russian-English friendship and the strengthening of ties. Which of course is an important signal at the time of difficult relations between our countries.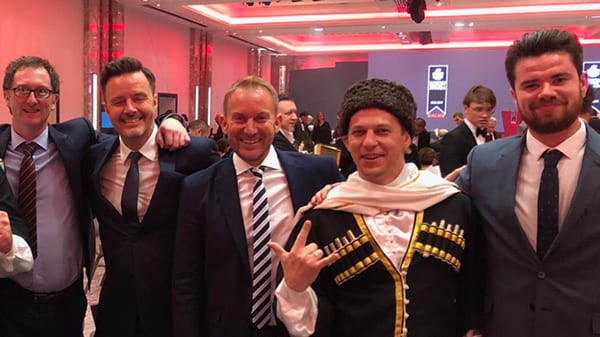 Translated from Russian Via Google Translate
Source: