KUCHING: Borneo Convention Centre Kuching (BCCK) has once again made its mark internationally by winning at the prestigious Asia Pacific Property Awards held at The Marriott, Marquis Queen's Park in Bangkok, Thailand recently.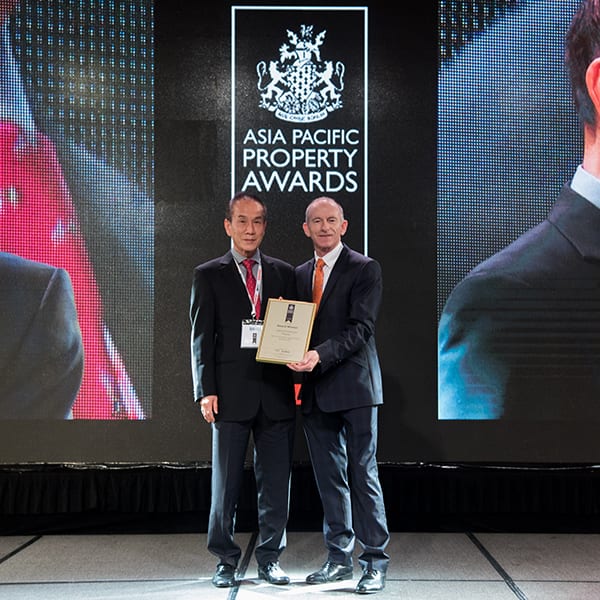 BCCK, which was designed by Arkitek KDI Sdn Bhd (AKDI), competed against the best properties across the Asia Pacific region and was recognised as the award winner in the Leisure Architecture (Malaysia) category.
Judged on design, quality, service, innovation, originality and commitment to sustainability by an independent panel of 80 industry experts, BCCK's unique design propelled it to the top as one of the best convention centres in Malaysia.
This prestigious award has added to BCCK's impressive list of awards won, among which include the International Conference Award for Excellence (Below 1,000 Delegates) and Purpose Built Convention & Exhibition Centre Award for Excellence (Below Gross 15,000 sqm of total saleable space) at the Recognising Award Winning Results (rAWr Awards) 2017 in the Malaysia Business Events Awards of Excellence, as well as the prestigious MIPIM Asia Awards in Hong Kong for Best Business Centre in Asia for BCCK in 2010.
As the first purpose-built convention centre in Sarawak, the architecture is conceived and built with Sarawak's lush rainforest in mind.
Taking the slogan 'Let's meet under the trees', BCCK's designs were inspired by the native 'ririk' leaf of Sarawak.
The architecture fulfils both form and function, showcasing distinctive interior and exterior architectural features designed to deliver BCCK's business purpose as well as its commitment to environmental sustainability and conservation.
The recent successful hosting of international events in BCCK such as the 13th World Islamic Economic Forum (Wief) 2017 and International ICT Infrastructure and Digital Economy Conference Sarawak 2017 (Idecs) is testimony of its success as a business tourism destination with a world-class convention venue.
To-date, BCCK has hosted close to 1,400 events and welcomed 1.7 million clients, delegates and visitors from various regions of the world.