Source: Adefuindesignstudio.com & Adefuin Design Studio Facebook
Celebrating Design Excellence from Adefuin Design Studio on Vimeo.
27th September 2017:
Before the fun dust settles (a review: we recently won an International Property Awards award!), we would like to thank all the people who sent us their congratulatory messages and expressed their excitement to get a copy of the IPA Winners Book to show their love and support to ADS.
Unfortunately, reservations might be too much of a hassle since it is printed abroad. But here's the GOOD NEWS! We now have a digital copy of the Winners Book and it's recently embedded onto our official website's homepage. So, please visit www.adefuindesignstudio.com soon!
P.S. We threw you in a bonus too, we made it to the cover! Thank you again for the overflowing support. We couldn't have done it without your encouragement and prayers.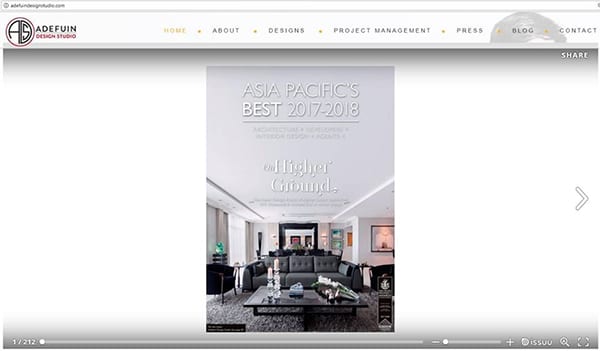 26th July 2017:
Well, the weather outside is indeed a bit cold and gloomy, but light and warmth hit us just right today when we saw the ADS feature in the newest issue of Philippine Tatler Homes (The Art of Entertaining)! Please grab a copy!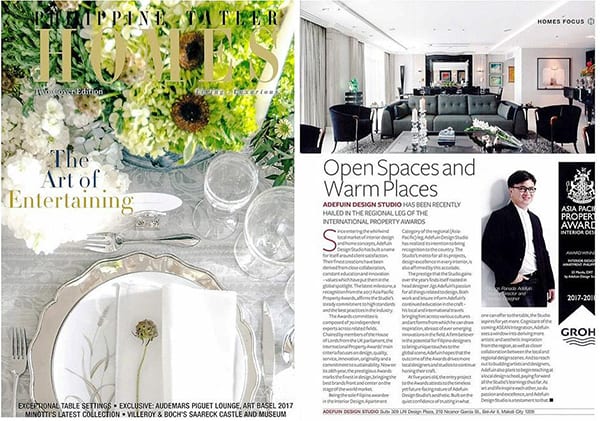 10th July 2017: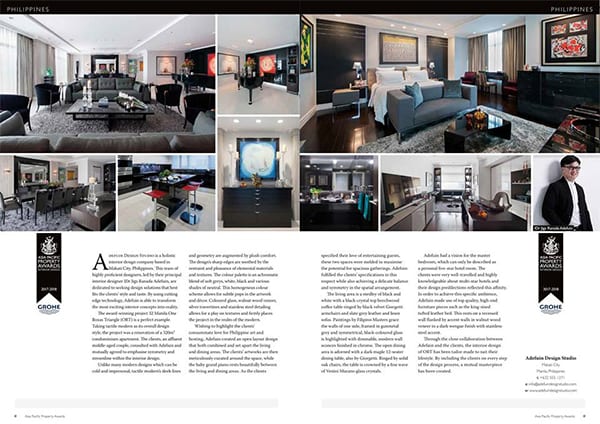 The ASIA PACIFIC'S BEST Book is out! Such a big honor to see the name of our studio beside the names of amazing designers, architects, and design firms from different countries in Asia Pacific.

But like what we said in previous posts, if this achievement stands for anything, it stands for the potential of Filipino interior designers to go global. We can do anything if we only set out minds and hearts on higher goals!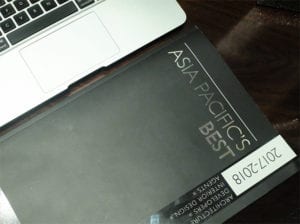 ADS achieves because we can achieve, and we achieve because we grow together as designers and as Filipinos.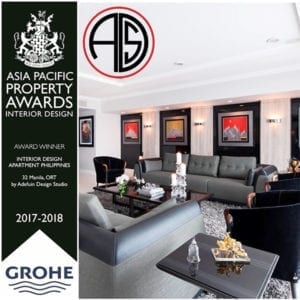 2017 just got better! We are truly honored to be given this award and make the cut out of hundreds of entries from the Asia Pacific region that were scrutinised by the IPA judging committee (comprising of over 70 global experts and chaired by three members of the UK's House of Lords).
This mark of excellence is a testament of hard work and proof that Filipino designers have what it takes to be recognized globally!
25th May 2017:
Cheers and celebration! Adefuin Design Studio bags the Interior Design Award (Apartment Category) in tonight's Asia Pacific Property & Hotel Awards held in Bangkok, Thailand.
Indeed, years of hard work are paying off and we are happy to raise the Philippine flag in the international design scene.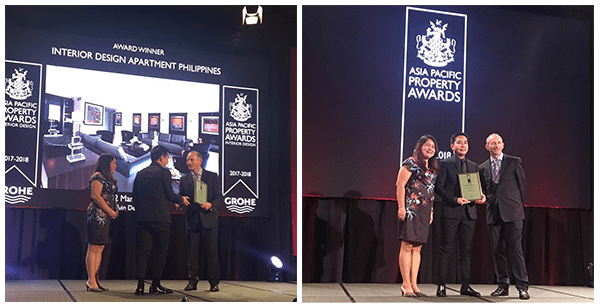 25th May 2017: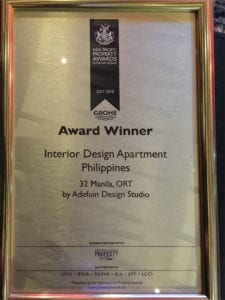 And we get to take home this darling! Tonight is overwhelming, surreal, and humbling. We share this award to the whole Adefuin Design Studio team and our valued clients and partners.
(Also, a shoutout to our principal interior designer, Jigs Adefuin who is now in Germany to attend an international design event. We missed you today!)