Judge:
John Walker
Executive Director
C|T|F Local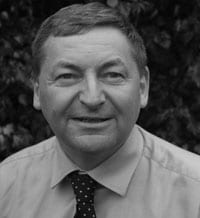 Judging for the Development Categories
John Walker brings a wealth of experience to the planning and property field having worked at Westminster City Council for over 34 years. He is a member of the Royal Town Planning Institute, Major Developers Group, the Architecture Club and was a lead member of the Planning Officers Society. John moved into the private section in 2019 when he became an Executive Director at C|T|F Local where he gives clients with strategic counsel and project oversight. C|T|F Local are research and campaign specialists that advise clients on all real estate asset classes, from strategic land, residential and commercial property to retail, major developments and infrastructure.
John has handled some of the most complex developments in the UK. These include the regeneration of Paddington, Chelsea Barracks, Knightsbridge Barracks, St Johns Woods Barracks, Victoria Street transformation including Victoria Nova, Oxford Street retail, Rathbone Square, Covent Garden transformation, New Scotland Yard, Admiralty Arch, the Old War Office conversion into the Raffles Hotel, Londoner Hotel in Leicester Square, Chinatown, the restoration of Buckingham Palace, the Palace of Westminster, the US Embassy on Grosvenor Square, Somerset House, regeneration of the London School of Economics campus, Royal Opera House refurbishment, the Westminster World Heritage, St James's Market, Hyde Park Estate, London Zoo, Soho, CrossRail over station developments, Lords Cricket Ground, transformation of Regent Street and Leicester Square, transformation of Theatres and Cinemas, public art, West End Night Time Economy and the Middlesex Hospital redevelopment. He has also advised overseas countries setting up new planning regimes.
John regularly participates in Government review boards, which have included the Telecommunications Stakeholder working party, Tree Preservation Order working group, Barker Report, Killian Pretty Review, Housing Standards Review, the Home Office's proposals for regulating Prostitution and the MHCLG Sounding Board for the Permitted Development Rights Review. More recently John has done work for organisations such as the Planning Officers Society and CLG on Underground Extensions, the Government White Paper on Housing Reform, the Government review of permitted development rights for commercial development, Government review of Daylight and Sunlight standards including rights of light, Telecoms, Mobile and Broadband reviews. His latest involvement is advising on the rollout of the 5G network.
Our Judging Panel
The panel of judges for the International Property Awards is large and include judges from a variety of backgrounds and expertise. We have over 100 judges, divided up reviewing entries in all award categories. Each judge is allocated entries which match their areas of expertise.
Learn more about The judging Panel
The award & judging process
To enter the awards is easy, first step is to register using our online form.
Then it's a matter of completing and returning your entry packs, with your personal advisor on hand to help you at every step of the way.