Judge:
Max Davidson
Freelance Property Editor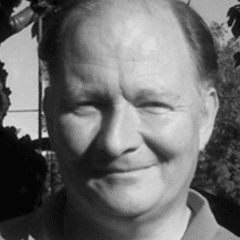 Judging for the Architecture Real estate Categories
Max Davidson has been a property feature writer for the Daily Telegraph since 2002 and has visited property developments in over 20 countries. He also contributes regularly to the Daily Mail property pages. In the course of a wide-ranging career as a writer, Max has been a restaurant critic, travel writer, lead fiction reviewer and parliamentary sketch-writer. Based in Oxford, where he was a student in the 1970s, he is the author of six comic novels, including Beef Wellington Blue and The Greek Interpreter, as well as books about chivalry in sport, manliness and the etiquette of apologising.
Our Judging Panel
The panel of judges for the International Property Awards is large and include judges from a variety of backgrounds and expertise. We have over 100 judges, divided up reviewing entries in all award categories. Each judge is allocated entries which match their areas of expertise.
Learn more about The judging Panel
The award & judging process
To enter the awards is easy, first step is to register using our online form.
Then it's a matter of completing and returning your entry packs, with your personal advisor on hand to help you at every step of the way.